My Lifetime Access License
Conditions Under Which My Clients Gain Free Access To The Divi Theme and Other Products Made By Elegant Themes.
ACT Websites has a Lifetime Access license with Elegant themes, enabling me to provide unlicensed updatable copies of following products as part of my service, only when I am the one to develop your site:
The premium Divi theme
Divi Builder
Extra Magazine Theme
Bloom opt-in plugin
Monarch social media plugin
New websites look amazing with the Divi Theme. There's no other theme like it. I love it's drag and drop features. The design possibilities are endless. One theme can do so much!  Opt for a custom built WordPress website or choose from hundreds of pre-made layout packs.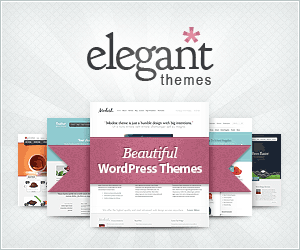 What does my Elegant Themes Lifetime Membership Licence entitle the client to?
As a Lifetime Access member, I can install updateable products by Elegant Themes.
After I install an Elegant Themes product for my client,  I will send a copy of the User Name and their API Key for the installation registration which will entitle you to product updates. 
Note: Elegant Theme products under my license do not entitle the client to receive any support from Elegant Themes.  Nor does it entitle the client to download a copy of any of their products on the Elegant Themes website. For this, they will have to purchase their own Lifetime Access License from Elegant themes.
 
How Theme and Product Support Works
Support Under My Lifetime Access License.  
As my client, should anything go wrong with your Elegant Themes product or plugin, I can troubleshoot issues that may arise, or may contact Elegant Themes on your behalf for a  fee.
Importantly, their products are premium quality and I'm happy to recommend them to my clients. 
License Types
Before I get into license types note that the Divi theme and Divi Builder plugin cannot be purchased separately as they are both part of a bundled set of products from Elegant Themes that their members can use on an unlimited number of websites. This is incredible value as their support services are quick and very helpful.
Clients may opt to purchase their own license entitling them to receive support from Elegant Themes for all of their products. There are two types of licenses. 
Yearly Access (not ideal for most businesses)
Access to Divi, Extra, Bloom & Monarch
Hundreds of Layout Packs
Product Updates
Premium Support
Unlimited Website Usage
Risk-Free Guarantee
Annual Fee
 Lifetime Access (recommended)
Access to Divi, Extra, Bloom & Monarch
Hundreds of Layout Packs
Lifetime Updates
Lifetime Premium Support
Unlimited Website Usage
Risk-Free Guarantee
One Time Fee
Their customer support is quick to respond. If you're not sure about your best options, send me an email.